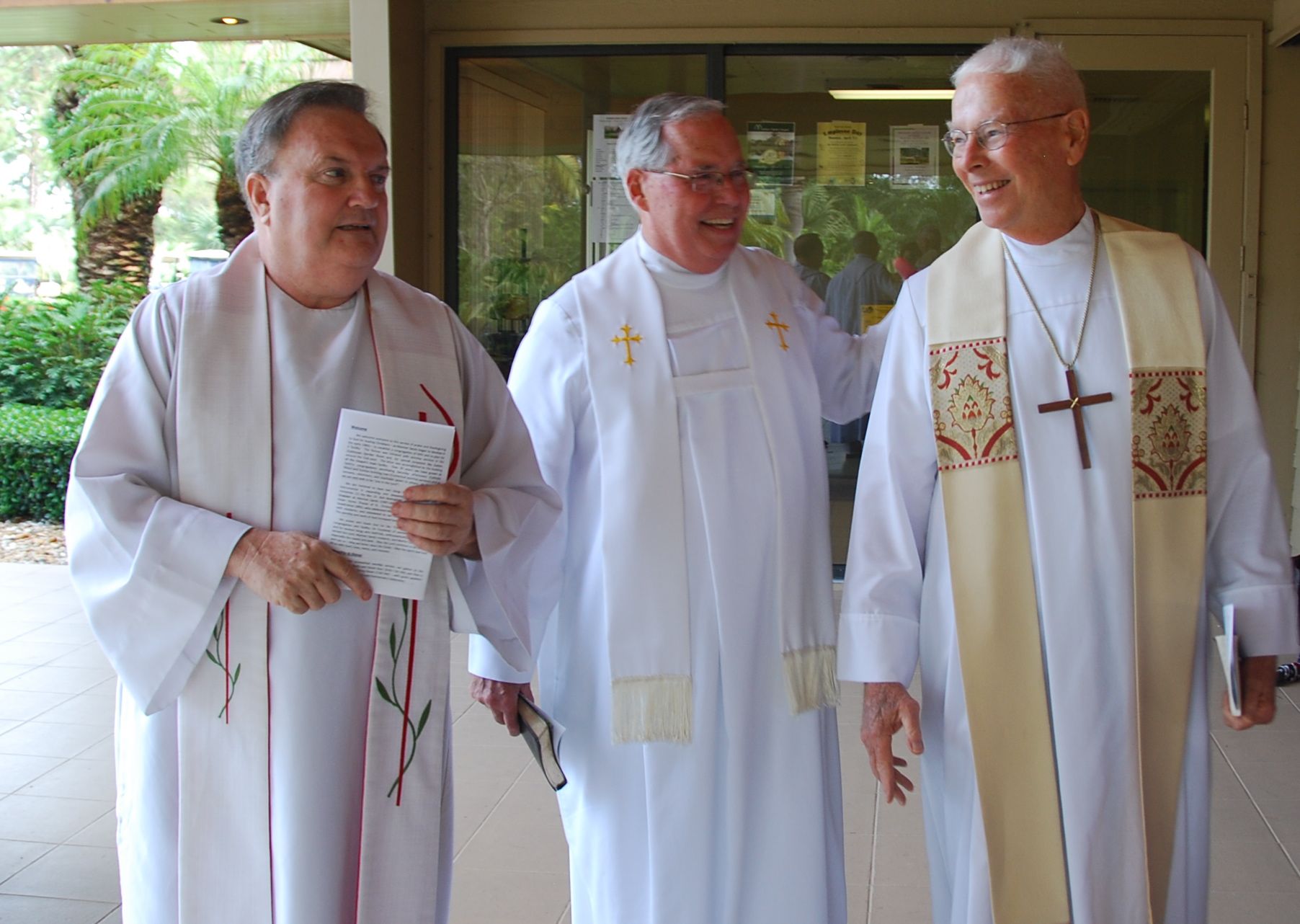 The Ecumenical Council is a joint venture between Mariner Sands members of the Catholic and Protestant faiths to promote comity and cooperation between the faiths, advance the cause of certain charities and worship together on various occasions. The concept is very much in keeping with the Chapel's commitment to "welcome everyone" and "build community."
The Council is made up primarily of parishioners from St Andrew Catholic Church and members of the Chapel. It is chaired by the President of the Chapel and includes the Chapel Minister and clergy from St. Andrew.
The key event sponsored by the Council is the Christmas Eve joint Catholic/Protestant service. An Ash Wednesday service with distribution of ashes is a recent addition and more are planned. Charity food drives and Christmas "White Dove" gifts for children are also supported annually by the Council.
Ecumenical Council Members
Pastor Gary Carr
Monsignor James Moore
D'Arcy LeClair
Dan McDonald
Susie McAllister
Tanya Condello
Sandy Slowik
Jack Carmody
Bill Brown